I will announce I did NOT win the lottery the other night. Lottery dream MCXVIII is buying a manse, and Seaview Terrace/Carey Mansion recently came on the market. Yes, that prime real estate located at 207 Ruggles Avenue, Newport, Rhode Island – Collinwood itself – is listed for a paltry $29.9 million.
Seaview/Carey Mansion is nearly a century old. It's a 1928 Gilded Age assemblage of an existing Elizabethan revival style house and a French Renaissance Revival Chateau built in 1907 located on Dupont Circle in Washington D.C. Many of the DuPont Circle rooms originated in a chateau in France, so this structure has a lot of mileage on it for a stationary dwelling in Rhode Island.
Though it's been a private dwelling several times, it was also a girl's boarding school and leased to nearby Salve Regena University. As of 1974, it was purchased by the Carey family.  Of course, Seaview became famous from 1966-1971 when the exterior shots were used as the great house of Collinwood for ABC's Dark Shadows.  The house then became synonymous with the show, to the grief of every owner since.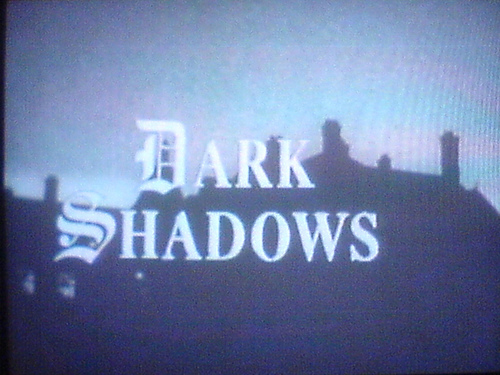 In more recent times, the house appeared on the SciFi channel's Ghosthunters. I'll not comment on that here as it raises my blood pressure. Suffice to say, I still hold the show and the two hosts, Jason Hawes and Grant Wilson, responsible for collectively lowering the nation's IQ by 50 points and ushering in an era of superstition and stupidity.
Seaview/Carey Mansion has an interesting history and fascinating architecture. I'll let my five readers follow the breadcrumbs to better researched pages and explore these topics. Do stop by the website for Edge Realty. The agency has posted lots of interior views. The house is simply fabulous. Just a matter of good manners, don't request a private viewing unless you have $29 million ready to spend. "Lookie-loos" just waste the agent's time.
A word of caution: though Seaview Terrace/Carey Mansion is next to a public thoroughfare, do not enter the grounds.  "Collinwood" still draws wandering Dark Shadows fans who seem clueless this is private property. A gracious Elizabeth Collins Stoddard will not greet you; an irate family will greet you irately while calling the police.  Don't be like this poor schmuck from Georgia, who went bebopping onto the grounds unannounced and was arrested for trespassing.
Bless.
His.
Heart.